More than 50 professionals from several countries and cities met up in the Brainport region Eindhoven at the end of May 2019. During a two day Smart Cities event, visitors experienced how Brainport partners collaborate to achieve their ambitious goals.
Highlights in the program were the visits to the Automotive Campus Helmond, lectures at the Technical University Eindhoven (TU/e), the visits to the Triangulum Living Lab Strijp-S and the Living Lab Stratumseind in Eindhoven as well as the Dutch Technology Week.
The event was organised by TU/e Smart Cities program, Brainport Smart District, Triangulum, City of Eindhoven, Dutch Technology Week.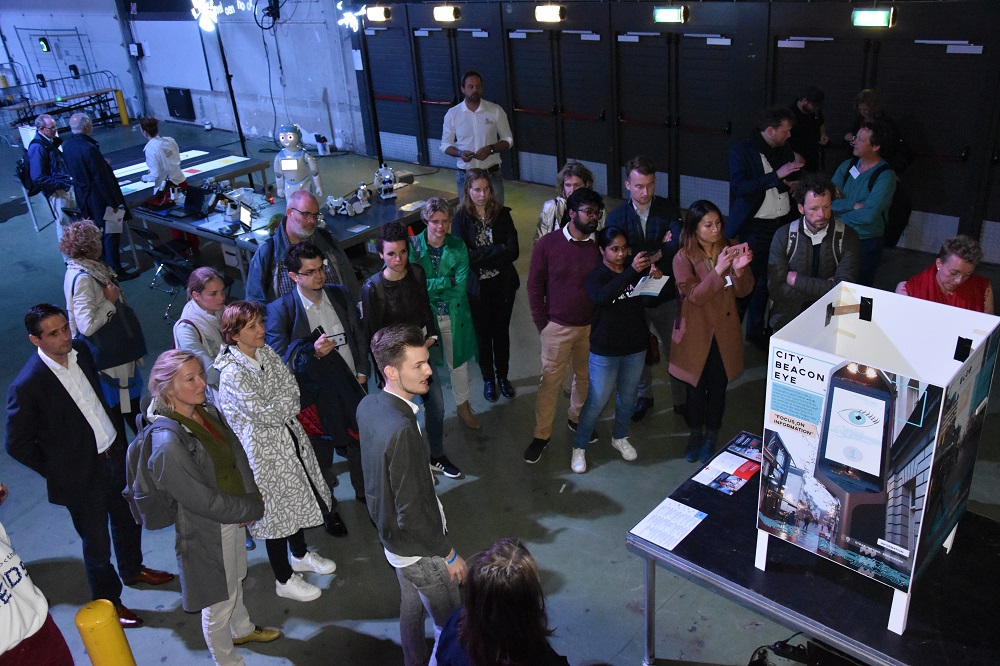 Credits: Municipality of Eindhoven