On 27 and 28 June 2019, around 30 participants from seven Central and Eastern European countries met in Leipzig for the launch of the EU funded EfficienCE project coordinated by the Digital City Unit Leipzig. Together with the Office for Geoinformation & Land Management and the LVB (public transport company), the Digital City Unit is developing applications for more energy-efficient public transport planning in connection with the development of an urban data platform.
During the meeting, the project partners from Vienna (A), Gdynia (PL), Maribor (SI), Bergamo (IT), Plzen (CZ) and Budapest (HU) discussed their different project approaches. In addition to the application of data-based planning, the projects aim to increase the use of renewable energies in the public transport sector, especially in the field of e-mobility, and to develop a job and training profile for energy-managers in public transport companies.
More information on the project can be found here and here
EfficienCE declaration
You are kindly invited to show the commitment of your organisation towards energy efficiency and renewable energy in public transport by signing the EfficienCE declaration, which you can download here.
It doesn't matter if you belong to a public authority, public transport company, education institution or NGO: we all have to join forces to increase energy efficiency by various measures in our public transport infrastructure.
So by signing the EfficienCE Declaration you will be signaling your commitment to embrace its objectives by:
Introducing and advocating the improvement of energy efficiency and the increase of the use of renewable energy in public transport;
Participating in capacity building through joining EfficienCE events and/or making use of the guides, tools and handbooks developed within the project;
And thus contributing to EfficienCE's aim to reduce CO2 emissions in the transport sector.
The Declaration is available for download here. Please feel free to share the Declaration and its content with as many colleagues and institutions as possible.
To return your signed copy or if you have any questions or comments regarding the EfficienCE project and the declaration, please feel free to contact Nadja Riedel from the Digital City Unit of the City of Leipzig via nadja.riedel@leipzig.de.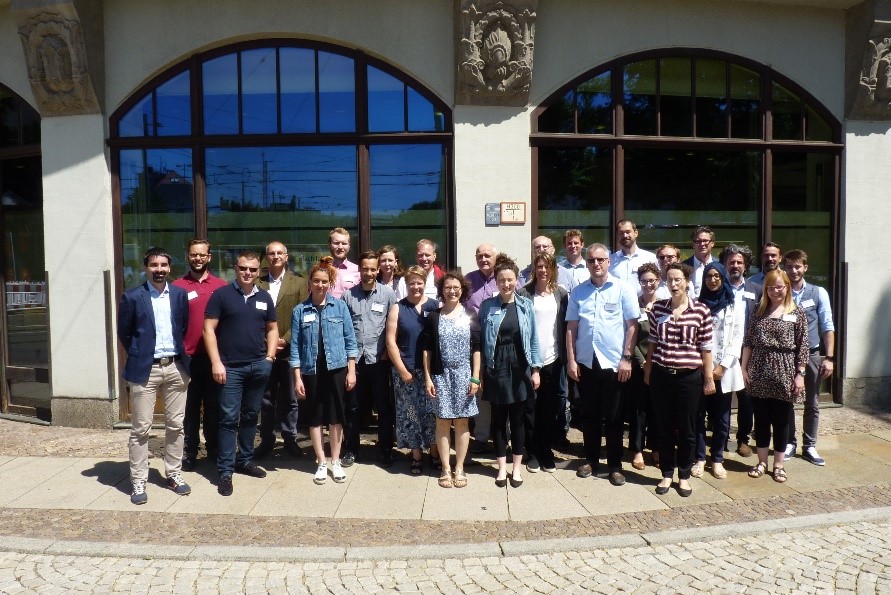 The EfficienCE Kick-Off Meeting in Leipzig, hosted by the Digital City Unit.
Credits: Antal Gertheis